Yes all you have to do is provide us with the full image and the background will be removed by one of our professionals. What you see on the website is just a preview and not the final design.
Below on the left you can see an exampe of what your card may look like when you are creating it and on the right you can see what our team will do to your card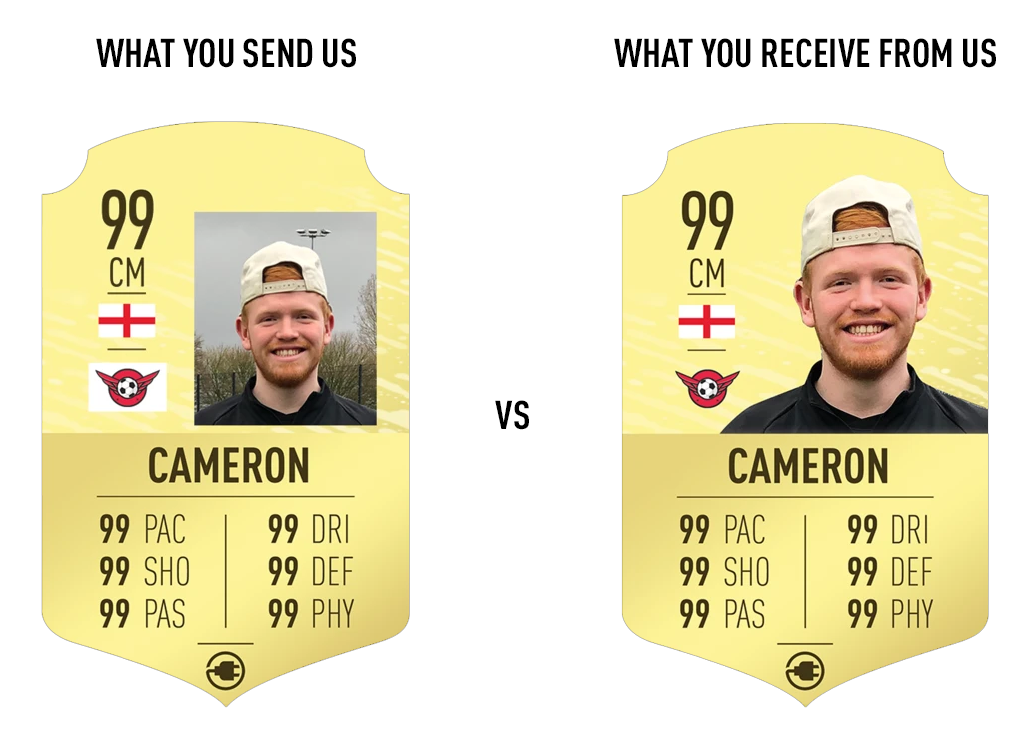 Was this article helpful?
7 out of 7 found this helpful