When your order is shipped we upload a tracking number to your profile. If you are not sure how to find this follow one of these 2 options.
Option 1:
When your order is shipped an email is sent out to you which contains the tracking number, be sure to check your spam folder as it may be in there. Below you can see an example of the email.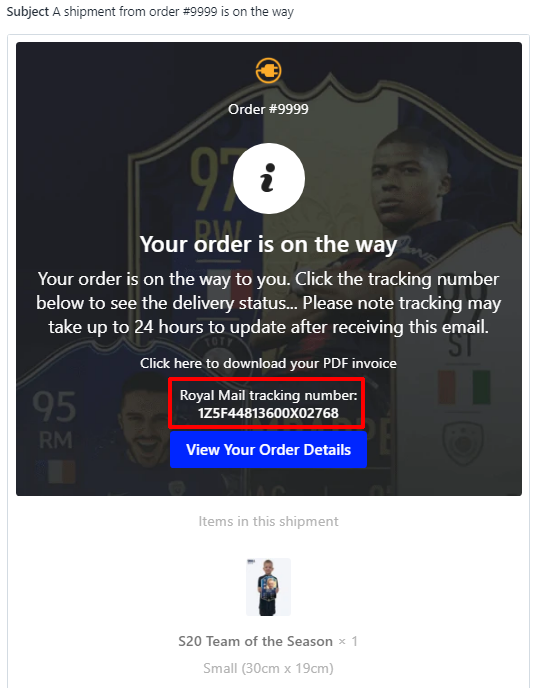 Option 2:
If you are unable to find the shipping email, you can also check your confirmation email which you received after placing an order and click the view your order button.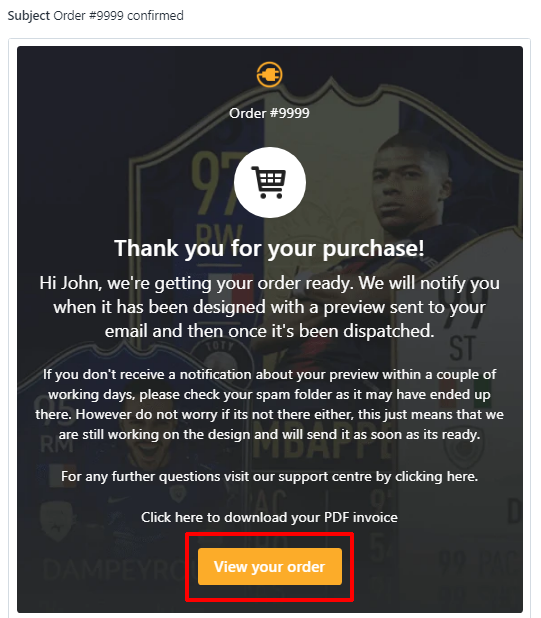 This will take you to your order confirmation page where if your order has been shipped you will see a tracking number. Example of the page below.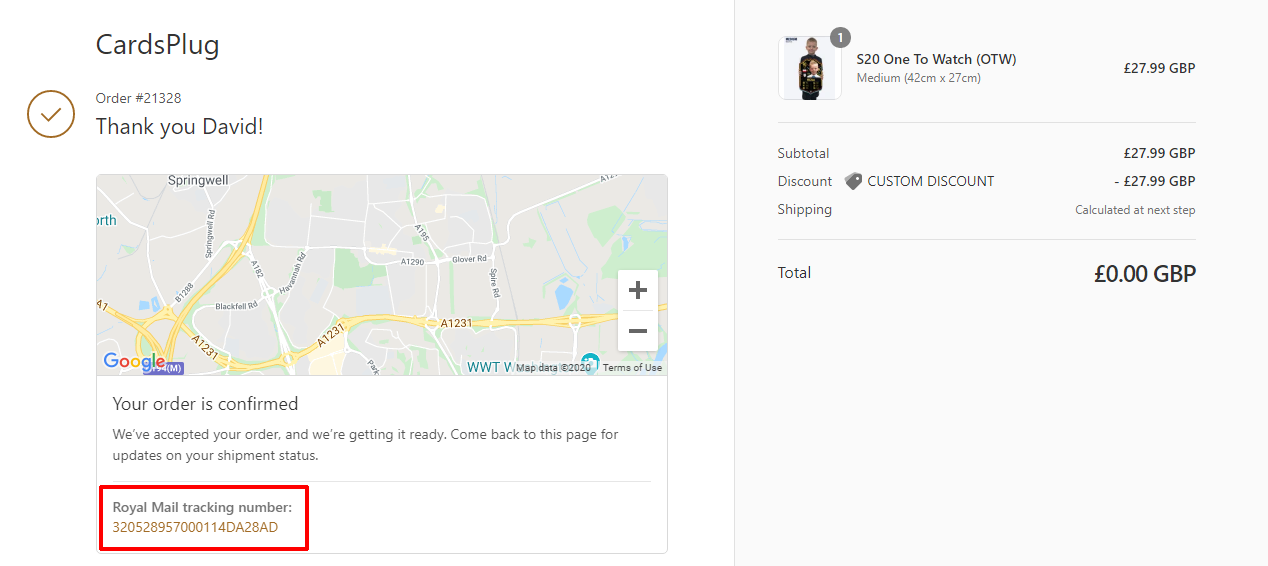 If you don't see a tracking number for your order please contact us via one of the buttons below this article and our team will help you.